Following one of our previous releases of the Process Functional Modeling (PFM) tool, we have added a summary tab to help innovators to visualize the overall status of the analyzed process. The information provided in the summary tab is mainly built to provide suggestions about where should we focus our attention and what operation we need to invest in.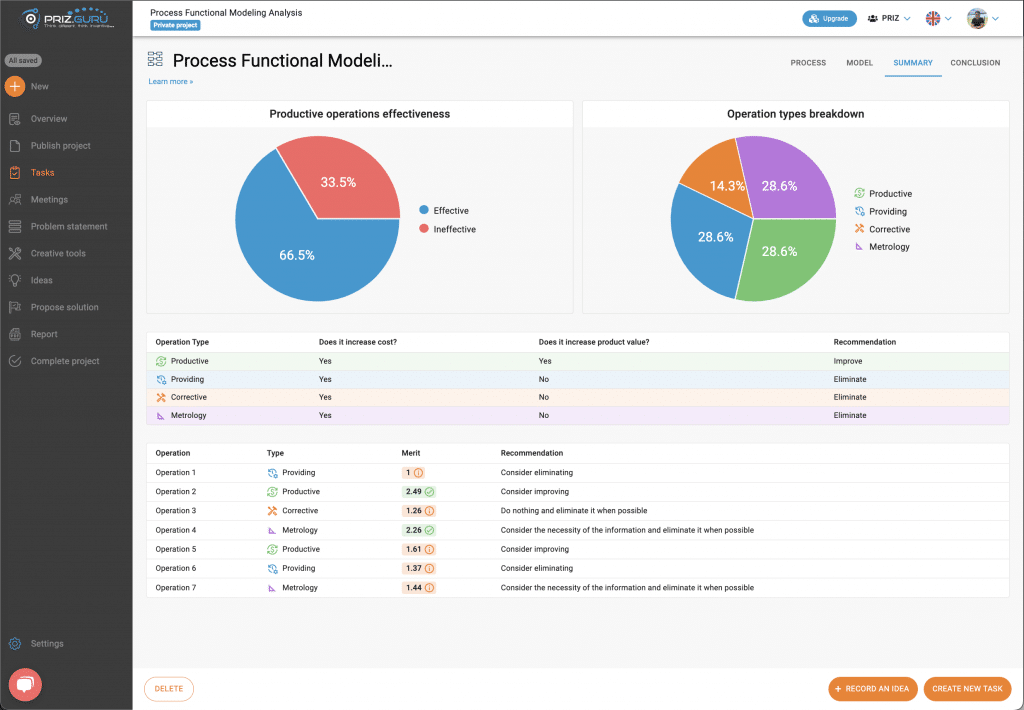 The summary tab presents the following:
Productive operations effectiveness – showing how effective all the productive operations are.
Operation types breakdown – is always an eye-opening piece of information. The typical percentage of productive operations of any process does not go over 25%. More often than not, it is much lower. It is worth paying attention to this graph to understand how much improvement can be done in our process.
Legend of operation types – provides the overall suggestion of what ideally should be done with every type of operation.
Summary of all operations – this is the final summary of all defined operations within the process, their types, efficiency, and recommendations for what to do with any particular operation.